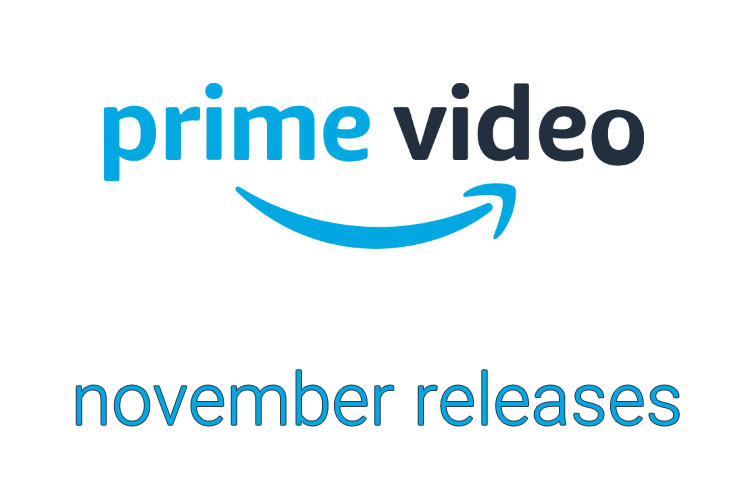 New Amazon Prime Movies and TV Shows | November 2019
Amazon has a variety of movies and TV shows out in November. Check out the full list below!
Nov. 1
21
2001 Maniacs
Alice
Assault on Precinct 13
Candyman: Day of the Dead
Child's Play
Christmas With the Kranks
Cruel Intentions
De-Lovely
Desperate Hours
Die Another Day
Duck, You Sucker (A Fistful of Dynamite)
Excalibur
Guns of the Magnificent Seven
Hostel
Hostel: Part II
Jacob's Ladder
Leaving Las Vegas
Like Water
Little Man Tate
Little Odessa
Lord of War
Made
Making Contact (Joey)
Michael Clayton
Mr. Bean's Holiday
Mulholland Falls
My Girl
Terms of Endearment
The Adventures of Priscilla, Queen of the Desert
The Adventures of Tintin
The Birdcage
The Living Daylights
The Magnificent Seven Ride!
The Mexican
The Motorcycle Diaries (Diarios de motocicleta)
The Red Violin (Le violon rouge)
The World Is Not Enough
Tyler Perry's Boo 2! A Madea Halloween
Weird Science
Nov. 2
Homecoming: Season 1
Wonder
Nov. 3
Kick-Ass
Nov. 6
The Durrells in Corfu: Season 3
Nov. 8
Thursday Night Football: Carolina Panthers vs. Pittsburgh Steelers
Nov. 9
Beat: Season 1
Little Big Awesome: Season 1B
Patriot: Season 2
Nov. 10
The Children Act
Nov. 15
The Expanse: Season 3
Gotti
Thursday Night Football: Green Bay Packers vs. Seattle Seahawks
Nov. 16
Coldplay: A Head Full of Dreams
Gymkhana Files: Season 1
Kung Fu Panda: The Paws of Destiny
Mirzapur: Season 1
Nov. 17
McQueen
Siberia
Nov. 18
Condemned
Nov. 20
Creative Galaxy: Arty's Holiday Masterpiece
Little Women: Season 1
Pete the Cat: A Very Groovy Christmas
Nov. 21
Box of Moon Light
Loving Pablo
Nov. 22
Wild Kratts: Creatures of the Deep Sea
Nov. 24
Downsizing
Nov. 29
Harry Brown
Thursday Night Football: New Orleans Saints vs. Dallas Cowboys
Nov. 30
Inside Jokes: Season 1
Sleepless
The post New Amazon Prime Movies and TV Shows | November 2019 appeared first on Pop Culture Press, part of the Pop Culture Madness Network.