On Saturday, October 5, at 10:30 a.m. Denise Clemons will present a program about the culinary history of Southern Delaware at the Delaware Public Archives. Ms.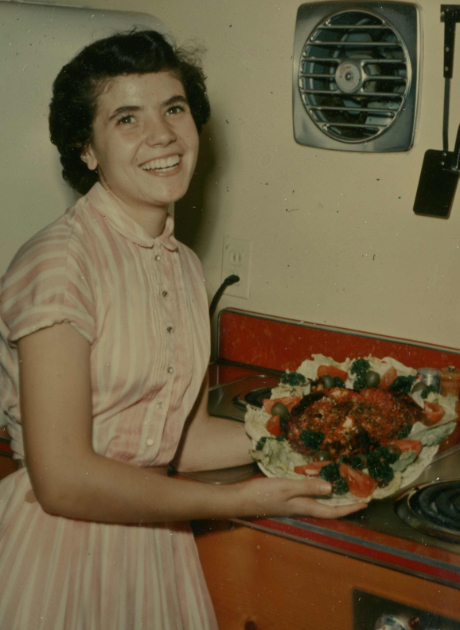 Clemons will share a unique perspective on the history of the Delaware region. She will introduce the culinary traditions from the time of the Nanticoke to the modern day "farm to table" trends. Illustrated by images sourced from the Delaware Public Archives, her presentation will focus on the various foods our ancestors chose and why those choices changed over time. Learn how favorites such as scrapple, crabs and muskrat had deep connections to Southern Delaware. Understand how our foods were harvested, preserved, traded and enjoyed through the history of the ingredients and the stories behind every dish.
Denise Clemons holds a BA in Bio-psychology from Vassar College and an MA in Writing from Johns Hopkins University. She retired from a 20-year career as an executive in the technology industry and moved to Lewes in 2005. At that time, she began writing the weekly food column, Cape Flavors, for the Cape Gazette newspaper. Her book, "A Culinary History of Southern Delaware" was published by the American Palate imprint of the History Press in 2016. Both her column and her book have been recognized with awards from the Delaware Press Association. Denise conducts nutrition workshops, cooking demonstrations and writing workshops throughout the region.
The program is free to the public and will last approximately one hour. No reservations are required. For more information, contact Tom Summers (302) 744-5047 or e-mail [email protected].
---
Photos:
Delmarva Chicken Festival 1957 (Color Picture)
Delmarva Chicken Festival 1957 (Man preparing food)
Delmarva Chicken Festival 1955 (Woman at Stove)
The post A Culinary History of Southern Delaware appeared first on Delaware Public Archives - State of Delaware.